Ricelinks Inc.

Production Plant
17650 Rue Charles
St.Janvier, Mirabel
Quebec, Canada J7J 1L8
E-mail: ricelinks@bell.net
Tel: 514 - 739 - 2323
Fax: 450 - 435 - 8365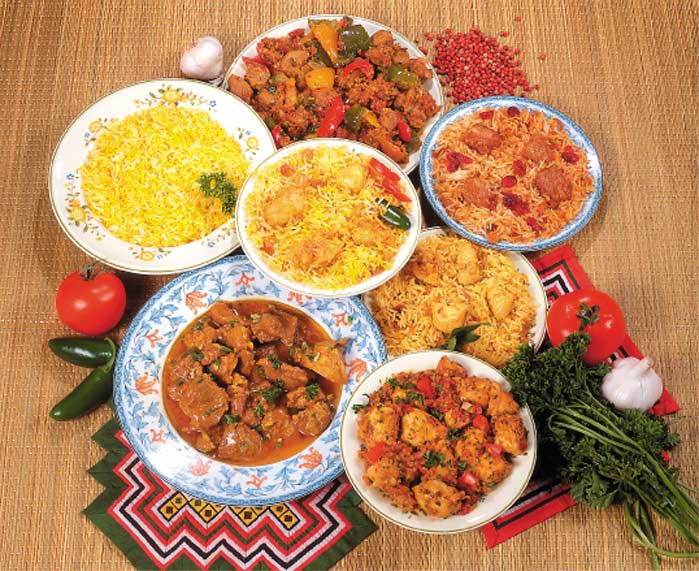 An assortment of Ricelinks' sumptuous products.
For a complete listing of products visit Ricelinks' products page

MISSION STATEMENT:
The mission of Ricelinks is to provide affordable, delicious, additive-free, and nutritious Eastern and Continental meals. These meals are Halal ready-to-eat Home-Meal-Replacements (HMRs).

OVERVIEW OF THE COMPANY:
To fulfill its mission Ricelinks has spent over 12 years, and has researched, developed, and validated the following:
1. Spice and flavour blends (the "Compounds").
2. Cooking processes suited to automation.
3. Automated proprietary equipment (the "Equipment") for rice, pasta, meat & poultry.
4. Packaging processes: vacuum packaging, modified atmospheric packaging (MAP) and pasteurization.

In addition, Ricelinks has set up it's own food plant (production facility) to meet the growing demand for its products. Ricelinks is able and willing to set up joint venture operations wherein it will set up a production facility and provide the Compounds, the Equipment, the processes and the technical know-how needed to produce high quality HMRs. These HMRs can then be available to a variety of customers including institutions, food-service establishments, supermarkets and the like.
Ricelinks has, in the past, successfully marketed its HMRs at food chains in Montreal such as Metro, IGA (Sobey's), and fruiteries, as well as public institutions.